AAS Accounting
Do you have a head for numbers? Does the world of finance interest you? Bryant & Stratton College's Accounting program provides technical and critical skills needed to perform accounting functions and processes, including the acquisition, analysis and effective communication of financial information utilized in management decision making.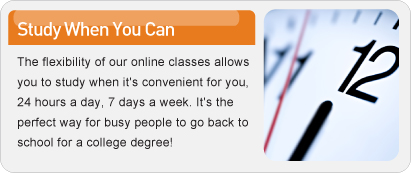 As an Accounting student you will have the opportunity to take a series of exciting classes to prepare you for your future career.
ACCT110 Accounting Principles I
ACCT120 Accounting Principles II
ACCT130 Tax Accounting
ACCT210 Accounting Systems
ACCT220 Financial Analysis
ACCT230 Cost Accounting
ACCT260 Internship/Capstone Experience
BUSS100 Business Principles
The following are career focused courses required for the AAS Accounting degree. Additional courses not listed here may need to be taken to meet the required amount of major elective credits in this category. Students must also meet the required amount of liberal arts credits established as graduation requirements from Bryant & Stratton College.

Total Credit Hours Required for Graduation: 60
Bryant & Stratton College prepares you for a successful career in the field of Accounting by teaching you the following types of skills:
Analyze and prepare budgets and financial information, generate forecasts, maintain records, and make adjustments to meet objectives utilizing knowledge of GAAP for varied accounting systems.
Select and utilize appropriate information technology to generate and analyze financial data, perform computer operations, and identify opportunities for uses of information technology.