BBA General Management
Ever wonder what it takes to succeed in business? This program will provide you with the professional foundation you need to play a pivotal role in business, government or a non-profit environment. Students learn how to develop vital skills for administration and management including problem-solving, strategy & planning, communication & marketing, interpersonal relations and technology. Special emphasis is placed on preparing students for the challenges of management positions through active learning techniques, practical application of research methods, team projects, presentations and real-world internships. Students can elect to specialize in Marketing, eCommerce, Human Resources or Project Management through selecting a series of electives in these areas.
*Note: This degree is not available to AR state residents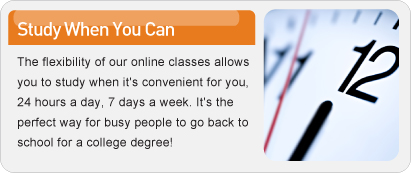 As a General Management student you will have the opportunity to take a series of exciting classes to prepare you for your future career.

ACCT110 Accounting Principles I
ACCT120 Accounting Principles II
ACCT220 Financial Analysis
BUSS100 Business Principles
BUSS110 Marketing Principles
BUSS130 Business Law
BUSS215 Management Principles
BUSS260 Internship/Capstone Experience
BUSS320 Marketing Management
BUSS325 Global Management
BUSS340 Operations Management
BUSS410 Performance Management
BUSS420 Project Management
BUSS450 Strategic Management
BUSS460 Practicum and Capstone Project
INFT110 Advanced Information Technology
The following are career focused courses required for the BBA in General Management. Additional courses not listed here may need to be taken to meet the required amount of major elective credits in this category. Students must also meet the required amount of liberal arts credits established as graduation requirements from Bryant & Stratton College.
Total Credit Hours Required for Graduation: 120
Bryant & Stratton College prepares you for a successful career in the field of Business Administration by teaching you the following types of skills:

Apply contemporary knowledge and skill sets to work effectively in the business community.
Display a working knowledge of strategic business applications, evaluative techniques, and management processes as well as the role business plays in a global economy.
Demonstrate sensitivity to and appreciation for ethical issues and deport themselves in an ethical manner at all times.
Display an appreciation for and understanding of humankind's accomplishments in world affairs, arts & humanities, and the social sciences.
CIP:
52.0201
Cost
**
| | |
| --- | --- |
| Tuition: | $62,280.00 |
| Fees: | $415.00 |
| Room & Board: | $0.00 |
| Books & Supplies: | $5,600.00 |
| | |
| --- | --- |
| Related Occupation | SOC* Code and Website Link |
| General and Operations Managers | 11-1021.00 |
| Office Clerks, General | 43-9061.00 |
| First Line Supervisors/Managers & Office/Administrative Support | 43-1011.00 |
On-Time Completion Rate: 47%
Normal Time to complete program: 4 Years
Median Title IV Debt: $34,850.00
Median Private Debt: $3,000.00
Number of students completing program between July 1, 2009 and June 30, 2010: 144
Number of students completing with any student loan debt: 139

*Standard Occupational Code
**completed using Sept 2011 tuition rate. Completing program within normal time. Two years used for AAS, 2.5 years used for Nursing degrees, and 4 years for BBA/BS.