BBA Accounting
If dealing with numbers is like a second language for you, then perhaps a Bachelor's degree in Accounting is a good way to launch into a new career. Graduates from this program will be prepared to begin a variety of accounting and financial related careers in business, industry, government and nonprofit organizations. Graduates could pursue employment as a financial accountant holding positions such as staff accountant, internal auditor; tax accountant, management accountant, financial analyst, financial manager, revenue analyst, budget analyst or business manager.
The BBA in Accounting places a strong emphasis on accounting concepts where students will benefit from a solid business foundation through complementary courses in management, finance, technology, marketing and business law. Students also gain critical business skills through the operations management and strategic planning courses. At the conclusion of the program, students will be prepared to effectively address accounting and business related problems in their career.
*The BBA-Accounting program does not prepare you to take the Certified Public Accountant Exam.
**Note: This degree is not available to AR and NY state residents.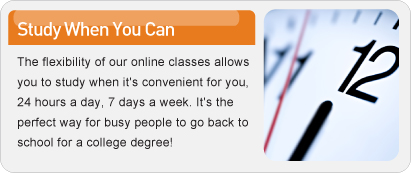 Bryant & Stratton College Online prepares you for a successful career in the field of Accounting by teaching you how to do the following types of skills:
Recognize the commonalities between financial theory and tax law and the economic and social policy issues of taxation.

Record and report financial information using Generally Accepted Accounting Principles (GAAP).

Solve technology challenges, maintain systems, analyze data, and communicate results using business related computer applications.

Judge appropriate ethical behaviors that follow the laws and regulations applicable to accounting practice.

Integrate theory, knowledge and technology to interpret financial and non-financial information to aid decision makers within an organization.

Justify the contributions of the increasingly internationally diverse society and defend its global and economic impact.

Develop thinking processes and utilize learning strategies to understand their metacognitive abilities.