BS Health Services
The Bachelor of Science in Health Services Administration program is designed to provide students a comprehensive base in health-related knowledge and concepts and as well as the management of health services and facilities, with emphases on finance, legal aspects in healthcare, disaster planning and management, and information systems. Students will take away skills needed to help transition into a health care administration positions in medical settings such as hospitals, clinics, nursing care facilities, doctors' offices, and insurance companies.

*Note: This degree is not available to AR state residents.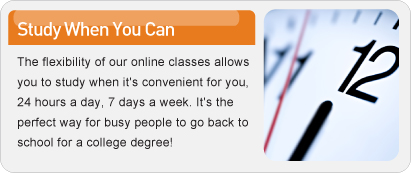 As a Health Service Administration student, you'll have the opportunity to take a series of exciting classes to prepare you for your future career.

ACCT110 Accounting I
AHLT100 Medical Terminology
AHLT111 Introduction to Healthcare
AHLT125 Anatomy and Physiology II
AHLT235 HealthcareReimbursement/Billing Emphasis
AHLT245 Medical Office Procedures/Electronic Records
BUSS410 Performance Management
HTHS260 InternshipCapstone Experience
HTHS301 Health Services Management I
HTHS302 Health Services Management II
HTHS305 Legal Aspects of Healthcare Management
HTHS310 Healthcare Information Systems Management
HTHS315 Healthcare Finance & Accounting Management
HTHS400 Disaster Planning & Management
HTHS405 Long Term Care Management
HTHS410 Health Research Methods
HTHS460 Practicum and Capstone Project
The following are career focused courses required for the health services degree. Additional courses not listed here may need to be taken to meet the required amount of major elective credits in this category. Students must also meet the required amount of liberal arts credits established as graduation requirements from Bryant & Stratton College.

Total Credit Hours Required for Graduation: 120
Bryant & Stratton College Online prepares you for a successful career in Health Services Administration, by teaching you the following types of skills:
Analyze and apply contemporary knowledge and skill sets to work effectively in a managerial capacity in a health services setting.
Utilize effective skills in financial planning, project management, human resource development, public safety, and emergency disaster planning in health service administration.
Use legal and ethical principles to analyze and apply management practices of health care organizations and delivery of patient care.
Research information management systems to evaluate and select technologies appropriate to a particular healthcare setting.
Transfer knowledge from life lessons and formal instruction to new situations as evidence of relational learning.