AAS Criminal Justice
Bryant & Stratton College offers Associate's and Bachelor's Degree programs in the field of Criminal Justice. As part of our Associate's Degree program, students develop a broad understanding of the U.S. criminal justice system by studying its aspects including law enforcement, courts, corrections and private security. Subjects include the nature and effects of criminal and delinquent behavior, state and federal court systems, correctional organizations and various law enforcement agencies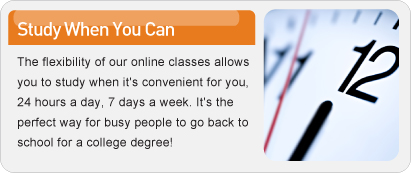 As a Criminal Justice student you will have the opportunity to take a series of exciting classes to prepare you for your future career.

CRJU100 Introduction to Criminal Justice
CRJU101 Criminology
CRJU102 Policing
CRJU105 Corrections
CRJU110 Criminal Courts
CRJU150 Juvenile Justice
CRJU200 Criminal Law
CRJU 210 Criminal Investigation
CRJU 222 Criminal Procedure
CRJU260 Internship/Capstone Experience
The following are career focused courses required for the criminal justice degree. Additional courses not listed here may need to be taken to meet the required amount of major elective credits in this category. Students must also meet the required amount of liberal arts credits established as graduation requirements from Bryant & Stratton College.

Total Credit Hours Required for Graduation: 60
Bryant & Stratton College prepares you for a successful career in the field of Criminal Justice by teaching you the following types of skills:
Apply basic theories of criminal justice operations and management.
Communicate effectively within the criminal justice system.
Understand the laws regulating public conduct.
Identify, collect and preserve evidence.
Understand and apply concepts of community-oriented policing.
Identify and resolve ethical issues in criminal justice.
Follow criminal law and procedures.
Use information technology skills in criminal justice applications.
Manage the human and financial resources within the criminal justice department operations.
CIP:
43.0103
Cost
**
| | |
| --- | --- |
| Tuition: | $31,140.00 |
| Fees: | $225.00 |
| Room & Board: | $0.00 |
| Books & Supplies: | $2,800.00 |
On-Time Completion Rate: 56%
Normal Time to complete program: 2 Years
Median Title IV Debt: $22,707.00
Median Private Debt: $6,948.00
Number of students completing program between July 1, 2009 and June 30, 2010: 320
Number of students completing with any student loan debt: 316

*Standard Occupational Code
**completed using Sept 2011 tuition rate. Completing program within normal time. Two years used for AAS, 2.5 years used for Nursing degrees, and 4 years for BBA/BS.