AAS Human Resources
Would you like to be an advocate for employees as well as a liaison between them and the company they work for? The Human Resources Specialist program allows students to select specialization areas in compensation and benefits, payroll administration or choose to become generalists in Human Resources. As part of this program, students study local, state, and federal employment laws and regulations and learn ethical practices and perform to these standards.

*Note: This degree is not available to NY state residents.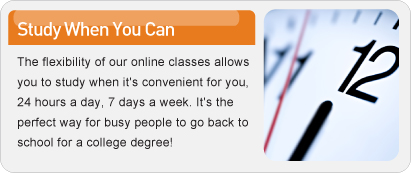 As a Human Resources student you will have the opportunity to take a series of exciting classes to prepare you for your future career.

ACCT110 Accounting Principles I
BUSS100 Business Principles
HURS103 Introduction to Human Resource Functions
HURS104 Employee/Labor Relations
HURS107 Introduction to Compensation & Benefits
HURS113 Law & Ethics in the Business Environment
HURS133 Employment Law
HURS204 Employee Relations
HURS260 Internship/Capstone Experience
The following are career focused courses required for the human resources degree. Additional courses not listed here may need to be taken to meet the required amount of major elective credits in this category. Students must also meet the required amount of liberal arts credits established as graduation requirements from Bryant & Stratton College.

Total Credit Hours Required for Graduation: 60
Bryant & Stratton College prepares you for a successful career in the field of Human Resources by teaching you the following types of skills:
Comprehend the primary functions of human resources in organizations, and apply those functions in the decision-making process.
Apply information technology skills to specific human resources applications.
Develop and begin to apply leadership skills in various settings.
Understand and apply the principles of ethical behavior to the workplace.
Demonstrate knowledge of economic and quantitative issues in the business environment.
CIP:
52.1001
Cost
**
| | |
| --- | --- |
| Tuition: | $31,140.00 |
| Fees: | $225.00 |
| Room & Board: | $0.00 |
| Books & Supplies: | $2,800.00 |
| | |
| --- | --- |
| Related Occupation | SOC* Code and Website Link |
| Human Resources Assistant, Except Payroll & Timekeeping | 43-4161.00 |
| Personnel Recruiters | 13-1071.02 |
| Payroll & Timekeepers | 43-3051.00 |
| First Line Supervisor/Manager of office and administrative support workers | 43-1011.00 |
On-Time Completion Rate: 45%
Normal Time to complete program: 2 Years
Median Title IV Debt: $23,791.00
Median Private Debt: $7,130.00
Number of students completing program between July 1, 2009 and June 30, 2010: 117
Number of students completing with any student loan debt: 113

*Standard Occupational Code
**completed using Sept 2011 tuition rate. Completing program within normal time. Two years used for AAS, 2.5 years used for Nursing degrees, and 4 years for BBA/BS.