AAS Interactive Media Design
Our Associate of Applied Science Degree in Interactive Media Design program prepares students for a career in electronic media products and the ability to create animation, develop web sites, design computer based training and assist in multimedia production. Students will have a solid background in interactive media design and experience using industry-standard hardware and software programs such as Macromedia Director®, Adobe Flash ®, Photoshop®, Illustrator®, as well as XML, XHTML, SQL, PHP and Unix.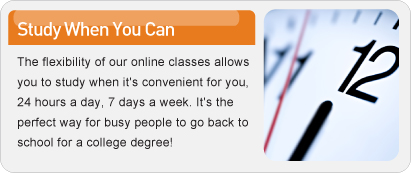 As a Interactive Media Design student, you'll have the opportunity to take a series of exciting classes to prepare you for your future career.
GRAD100 Introduction to Design
INMD100 Introduction to Web Design
INMD110 Web Development I
INMD115 Usability I
INMD120 Raster Graphics
INMD130 Vector Graphics
INMD215 Interactive Design I
INMD220 Web Development II
INMD230 Interactive Design II
INMD260 Internship/Capstone Experience
The following are career focused courses required for the interactive media design degree. Additional courses not listed here may need to be taken to meet the required amount of major elective credits in this category. Students must also meet the required amount of liberal arts credits established as graduation requirements from Bryant & Stratton College.

Total Credit Hours Required for Graduation: 60
Bryant & Stratton College Online prepares you for a successful career in Interactive Media Design, by teaching you the following types of skills:
Develop web script language
Develop multimedia scripts
Assist in multimedia production
Learn how to design rich web sites using various skills and tools
Design computer-based training
Employ information literacy skills through the effective use of technology and information resources to accomplish a goal
CIP:
10.0301
Cost
**
| | |
| --- | --- |
| Tuition: | $31,140.00 |
| Fees: | $225.00 |
| Room & Board: | $0.00 |
| Books & Supplies: | $3,300.00*** |
*** includes $500 software fee for Online students only
On-Time Completion Rate: 69%
Normal Time to complete program: 2 Years
Median Title IV Debt: $17,694.00
Median Private Debt: $0.00
Number of students completing program between July 1, 2009 and June 30, 2010: 16
Number of students completing with any student loan debt: 15
*Standard Occupational Code
**completed using Sept 2011 tuition rate. Completing program within normal time. Two years used for AAS, 2.5 years used for Nursing degrees, and 4 years for BBA/BS.