AAS Security Technology
The Associate of Applied Science Degree program in Security Technology will teach you the latest security policies, practices and procedures needed in today's online workplace. Students will learn how to plan, coordinate and implement information security, as well as how to educate users, install security software, monitor networks for security breaches and respond to cyber-attacks and implement disaster recovery plans.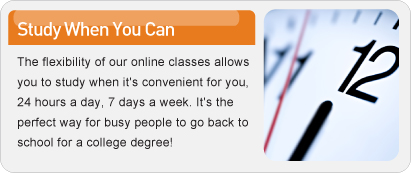 As an IT-Security student you will have the opportunity to take a series of exciting classes to prepare you for your future career.

TECH100 Business Information Systems Principles
TECH130 Hardware and Operating Systems
TECH140 Networking Fundamentals
SECR180 Introduction to Network Security
SECR210 Microsoft Servers
SECR220 Firewalls and VPN's
SECR240* Ethical Hacking
SECR242 Networking Security
SECR250* Computer Forensics
SECR260 Internship/Capstone
The following are career focused courses required for the security technology degree. Additional courses not listed here may need to be taken to meet the required amount of major elective credits in this category. Students must also meet the required amount of liberal arts credits established as graduation requirements from Bryant & Stratton College.

Total Credit Hours Required for Graduation: 60
Bryant & Stratton College prepares you for a successful career in the field of IT-Security by teaching you the following types of skills:
Learn to assess business for risk, develop effective policies and procedures to secure systems and responses to incidents and disasters
Interact with the technologies used to secure and harden servers, network operating systems and systems in general