AAS Medical Administration
Our Medical Administrative Assistant Associate of Applied Science Degree program is designed to prepare individuals for a career as a medical administrative assistant in a variety of health care settings including private medical practices, hospitals, clinics, public health departments, government agencies or insurance firms. Students develop important career skills in typing/transcription, document filing/processing, medical billing and coding, medical records handling and medical office procedures.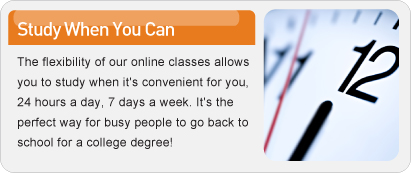 As a Medical Administration Assistant student you will have the opportunity to take a series of exciting classes to prepare you for your future career.

MAAT100 Medical Terminology
MAAT111 Introduction to Health Care
MAAT120 Anatomy and Physiology I
MAAT125 Anatomy and Physiology II
MAAT235 Healthcare Reimbursement/Billing Emphasis
MAAT245 Medical Office Systems/Electronic Records
MIBC236 Advanced Billing
MIBC250 Coding I
MIBC255 Advanced Coding
MAAT260 Internship/Capstone Experience
OFST102 Document Processing & Transcription
The following are career focused courses required for the medical administration assistant degree. Additional courses not listed here may need to be taken to meet the required amount of major elective credits in this category. Students must also meet the required amount of liberal arts credits established as graduation requirements from Bryant & Stratton College.

Total Credit Hours Required for Graduation: 60
Bryant & Stratton College prepares you for a successful career in the field of Medical Administrative Assisting by teaching you the following types of skills:
Apply coding, billing, records management, transcription and scheduling skills to administrative health care industry standards.
Practice professional interpersonal relations with diverse patient/client customers, using knowledge of medical/legal and ethical issues.
Perform diverse administrative responsibilities including the management and processing of information and the organization and design of communication procedures.
CIP:
51.0716
Cost
**
| | |
| --- | --- |
| Tuition: | $31,140.00 |
| Fees: | $225.00 |
| Room & Board: | $0.00 |
| Books & Supplies: | $2,800.00 |
On-Time Completion Rate: 52%
Normal Time to complete program: 2 Years
Median Title IV Debt: $22,757.00
Median Private Debt: $3,997.00
Number of students completing program between July 1, 2009 and June 30, 2010: 223
Number of students completing with any student loan debt: 214

*Standard Occupational Code
**completed using Sept 2011 tuition rate. Completing program within normal time. Two years used for AAS, 2.5 years used for Nursing degrees, and 4 years for BBA/BS.