AAS Medical Reimbursement & Coding
The Medical Reimbursement & Coding Associate of Applied Science Degree program offers a foundation in medical terminology and anatomy and physiology with specialized training in coding for both healthcare procedures and physician services. Students will have a choice of studying for Physician coding or Hospital/inpatient coding. While some coding professionals choose one type of coding based on their own interest and style, many coders are cross-credentialed and able to work in both arenas.

*Note: This degree is not available to OH state residents.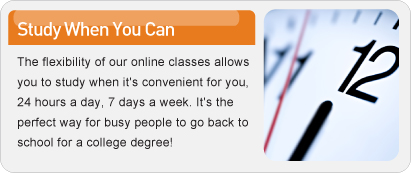 As a Medical Reimbursement & Coding student you will have the opportunity to take a series of exciting classes to prepare you for your future career.
MRC100 Medical Terminology for Coders
or AHLT100 Medical Terminology
or MAAT100 Medical Terminology
MRC105 Anatomy & Physiology for Coders
or AHLT120 or Anatomy & Physiology I
and AHLT125 Anatomy & Physiology II
or MAAT120 Anatomy & Physiology I
and MAAT125 Anatomy & Physiology II
MRC115 Introduction to Coding
MRC135 Diagnostic Coding: ICD-9-CM
MRC145 Coding Compliance & Ethics
Specialties (must choose either Physician or Hospital)

Physican
MRCP200 Diagnostic Coding for Physician Services
MRCP220 Healthcare Common Procedure Coding
System Level I and Level II
MRCP240 Evaluation and Management Services
MRCP280 Coding Practicum: Physician Coder
MRCP289 Virtual Career: Physician Coder
MRC260 Internship/Capstone Experience

OR

Hospital
MRCH210 Inpatient Diagnostic Coding
MRCH230 Introduction to Inpatient Procedural Coding
MRCH250 Advanced Inpatient Procedural Coding
MRCH290 Coding Practicum: Hospital Coder
MRCH299 Virtual Career: Hospital Coder
MRC260 Internship/Capstone Experience
The following are career focused courses required for the medical reimbursement and coding degree. Additional courses not listed here may need to be taken to meet the required amount of major elective credits in this category. Students must also meet the required amount of liberal arts credits established as graduation requirements from Bryant & Stratton College.

Total Credit Hours Required for Graduation: 60
Bryant & Stratton College prepares you for a successful career in the field of Medical Reimbursement and Coding by teaching you the following types of skills:
The protocol specific to diagnostically coding illness, injury, and medical services for patients receiving healthcare services in hospitals and physician practices.
Concept and theory of diagnostic and procedural coding in physician and hospital environments.
Learn important information that will help students pass certifying examinations, and prepare them for the professionalism required of participants in the coding and reimbursement field.