AAS Office Information Technology
Our Office Information Technology program is designed to address the needs of today's changing office environment and prepare students for clerical, support and administrative-assistant positions in all areas of business, from professional offices to public institutions and government agencies. You'll learn how to utilize 21st Century office hardware and software, mobile technology and more to coordinate events and meetings, process documents and communicate with various stakeholders. Students will also learn how to create and post documents to virtual servers, coordinate file sharing, and communicate with various audiences both in-person and through remote connections. Graduates of the program are prepared to take Microsoft Office Specialist (MOS) Certification exams for Word®, PowerPoint®, Excel®, Outlook®, and Access®. Plus, you'll develop the interpersonal, technical, administrative, and communications skills to become a valuable administrative professional in the virtual workplace.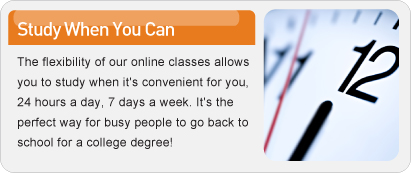 As an Office Information Technology student you will have the opportunity to take a series of exciting classes to prepare you for your future career.
| | | |
| --- | --- | --- |
| ACCT110 | | Accounting Principles I |
| BUSS100 | | Business Principles I |
| VOIM110 | | Office Technology Software I |
| VOIM120 | | 21st Century Office Procedures |
| VOIM210 | | Office Technology Software II |
| VOIM220 | | Office Technology Software III |
| VOIM230 | | Mobile Communication Management I |
| VOIM270 | | Office Information Technology Internship |
The courses listed above are career focused and required for the administrative assistant degree. Additional courses not listed here may need to be taken to meet the required amount of major elective credits in this category. Students must also meet the required amount of liberal arts credits established as graduation requirements from Bryant & Stratton College.
Total Credit Hours Required for Graduation: 60
Bryant & Stratton College prepares you for a successful career in the field of Office Information Technology by teaching you the following types of skills:
Utilize current and innovative office technology in the operation of the virtual workplace and/or office environment.
Employ key financial, managerial, marketing, relational and ethical business principles as it relates to the office environment and the global economy.
Utilize higher level organizational, interpersonal and technical skills to successfully implement required office practices and procedures.
Utilize advanced computer technology applications in the office environment to improve work-place efficiency.
Assess current business related technologies and resources to enhance professional administrative productivity.
Employ information literacy skills through the effective use of technology and information resources to accomplish a goal.
Follow established, habitual, and scientific methods to create opportunities for growth and increase critical awareness of one's responsibilities as a contributor to society.
CIP:
52.0401
Cost
**
| | |
| --- | --- |
| Tuition: | $31,140.00 |
| Fees: | $225.00 |
| Room & Board: | $0.00 |
| Books & Supplies: | $2,500.00 |
Related Occupation
SOC* Code and Website Link
Executive Secretaries and Administrative Secretaries,
Except Legal, Medical, and Executive
43-6011.00
43-6014.00
On-Time Completion Rate: N/A
Normal Time to complete program: 2 Years
Median Title IV Debt: $0.00
Median Private Debt: $0.00
Number of students completing program between July 1, 2009 and June 30, 2010: 0
Number of students completing with any student loan debt: 0
*Standard Occupational Code
**Computed using Sept 2011 tuition rate. Completing program within normal time. Two years used for AAS, 2.5 years used for Nursing degrees, and 4 years for BBA/BS.