AAS Paralegal Studies
The Paralegal Studies Associate of Applied Science Degree program emphasizes practical, hands-on applications and prepares students to analyze cases and prepare legal documents required in litigating law suits, prosecuting crimes, closing real estate transactions and drafting documents used in custody, separation and divorce proceedings. The program also emphasizes the ethical considerations for legal professionals as prescribed by the American Bar Association and the National Federation for Paralegal Associates.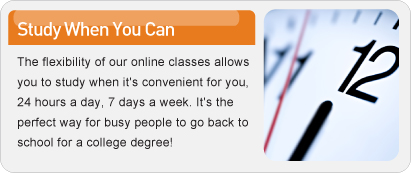 As a Paralegal student you will have the opportunity to take a series of exciting classes to prepare you for your future career.

PLEG100 Introduction to Legal Research & Ethics I
PLEG110 Contract Law
PLEG120 Torts and Civil Litigation
PLEG130 Criminal Law & Procedures
PLEG140 Law Office Management
PLEG190 Real Property
PLEG200 Legal Research II
PLEG210 Domestic Relations Law
PLEG260 Internship/Capstone Experience
The following are career focused courses required for the paralegal degree. Additional courses not listed here may need to be taken to meet the required amount of major elective credits in this category. Students must also meet the required amount of liberal arts credits established as graduation requirements from Bryant & Stratton College.

Total Credit Hours Required for Graduation: 60
Bryant & Stratton College prepares you for a successful career in the field of Paralegal Studies by teaching you the following types of skills:
Identify, access, and abstract relevant information from primary and secondary legal sources using manual and computerized legal research techniques and methods.
Analyze, interpret, and apply relevant substantive and procedural law to circumstances involved in litigation and document preparation for civil, criminal, and specialized areas of the law.
Demonstrate an understanding of the ethics, regulations, and procedures governing research, document preparation, and conduct of litigation.
Select and operate technology used for general office and legal specific applications.
CIP:
22.0302
Cost
**
| | |
| --- | --- |
| Tuition: | $31,140.00 |
| Fees: | $225.00 |
| Room & Board: | $0.00 |
| Books & Supplies: | $2,800.00 |
On-Time Completion Rate: 71%
Normal Time to complete program: 2 Years
Median Title IV Debt: $20,719.00
Median Private Debt: $6,459.75
Number of students completing program between July 1, 2009 and June 30, 2010: 154
Number of students completing with any student loan debt: 151

*Standard Occupational Code
**completed using Sept 2011 tuition rate. Completing program within normal time. Two years used for AAS, 2.5 years used for Nursing degrees, and 4 years for BBA/BS.